Congratulations, you're pregnant! Pregnancy is an exciting time, but it can also be stressful. We want to help you do all you can to stay healthy during pregnancy and give your baby a healthy start in life.
Tips to Keep You and Your Baby Healthy:
Have at least 18 months between pregnancies to allow your body to recover.
See your doctor as soon as you know you are pregnant and continue ongoing visits so health issues can be treated to protect your baby's health.
Go to all your doctor's visits
Control any health issues like diabetes, asthma or high blood pressure
If you have had a preterm baby before, let your doctor know. There may be medical options to help you carry your baby to full term.
Get good dental care.
A flu shot is safe any time during pregnancy and will protect you and your baby.
If you have contractions before your due date, call your doctor or go to the hospital right away.
If you smoke, use alcohol or drugs, tell your doctor or your Home State Health care team. They can get you help to quit.
If you feel unsafe at home or have been a victim of violence, let your doctor or Home State Health care team know so they can find you a safe place for you and your baby.
Make sure all utilities are working and any needed home repairs are completed.
Take any medication prescribed by your doctors
Talk to your doctor or Home State Health care team about any questions you have or needs that may come up
Why Would My Baby Need the NICU?
Infants who are born too early (preterm) may need to be in the NICU to grow.
Infants who are born sick or need help breathing or eating may need to be in the NICU.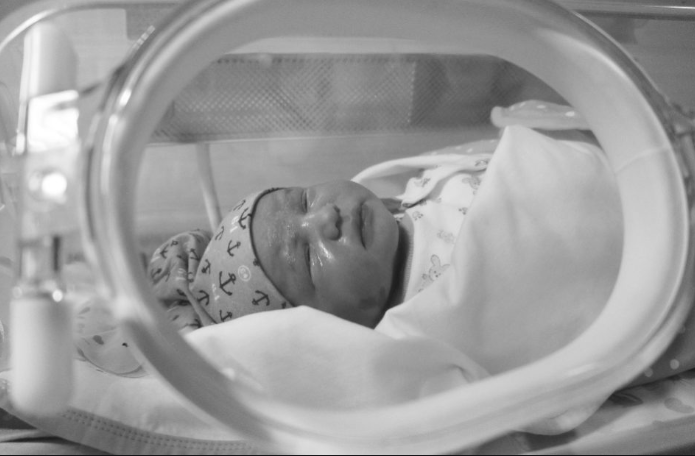 Your Benefits as a Home State Health Pregnant Member
Earn My Health Pays rewards when you complete healthy pregnancy activities like attending your prenatal doctor visits and making sure to go to your postpartum doctor visit after delivery.
Making sure our members get the care they need is what we do best! We have various Care Management Programs that can help you manage your health including Pregnancy Care Management as well as NICU Care Management. Want to connect with a Nurse Care Manager? You can email us: HSHPCareManagement@CENTENE.COM
As a pregnant member you have access to the following additional benefits:
Start Smart for Your Baby: Our award – winning program for pregnant and new moms.

Enrolled members may be eligible
Pregnancy information and guides
Designated Care Manager
Coordination with OB office
Diapers
Belly Bands
Rewards for attending appointments
Appointment reminders
Referrals to WISH and CARE program, as well as community resources
Membership to Pacify app which providers 24/7 on-demand access to nurses, dietitians, and lactation consultants

Baby Showers for Moms: Home State Health hosts fun and informative baby showers for moms-to-be
Pacify: An application that provides pregnant members with direct access to a lactation consultant, 24/7, pediatric Care Manager, or nurse for immediate assistance. See below.
Maternity Support Bands: Pregnant moms enrolled in Care Management are eligible to receive a maternity abdominal support band. These bands help support your waist, hip and lower back.
Breast Pump Program: If you are pregnant, you may request an electronic breast pump 30 days before your due date (Request Breast Pump)
Mom's Meals Service: You may be able to receive up to 30 days of home meals from Mom's Meals after having a baby and being released from the hospital.
New Mom/Healthy Children Program: Pregnant members and children from the ages of 0-6 can receive gift incentives for completing various EPSDT Doctor Appointments.
PACIFY
Did you know? Home State Health now offers access to Pacify memberships - at no cost!
Pacify connects you with:
Pacify Lactation Consultants: Available 24/7 via video to offer breastfeeding support and answer other feeding related questions
The Home State Health Care Management team: Available 8:30am - 5:00pm via phone to help with benefits, finding a doctor, or scheduling an appointment
The Home State Health 24 Hour Nurse Line: Available 24/7 via phone to help if you or your baby are feeling under the weather
All at the touch of a button! There are no appointments required and you can call as often as you need to.
Start your membership today - it's easy! Just reach out to the Home State Health team to get your unique sign up code.
Or, you can use our self-guided process to sign up virtually! Follow the steps on Pacify.com to receive your membership code. Additional Information about Pacify (PDF)
Note: Pacify is only available to download in the App Store or Google Play Store.
need help finding resources in your area?
Home State Health wants to help connect you with resources you may need like baby supplies, food, housing and more. Visit Aunt Bertha and enter your zip code to find help in your area.
Need Help With Transportation?
You may be eligible for transportation as part of your Home State Health benefits. To find out if you are eligible or for help setting up a ride call 1-855-694-4663, Monday through Friday 8am to 5pm CST.
Folic acid is a B vitamin that can help prevent major birth defects. Take a vitamin with 400 micrograms (mcg) of folic acid every day, before and during pregnancy.
Smoking during pregnancy is the single most preventable cause of illness and death among mothers and infants.  Talk to your doctor or your Home State Health care team. They can get you help to quit.
When you drink alcohol, so does your developing baby. There is no known safe amount of alcohol to drink while pregnant.  Talk to your doctor or your Home State Health care team. They can get you help to quit.
Vaccines help protect you and your baby against serious diseases.  CDC recommends you get a whooping cough and flu vaccine during each pregnancy to help protect yourself and your developing baby. Talk to your ob-gyn or midwife about including vaccines as part of a healthy pregnancy.
Poor control of diabetes during pregnancy increases the chance for birth defects and other problems for your baby. It can cause serious complications for you, too.
Conditional Approval Date: 7/30/2020
Approval Code: HSH21035